The Broadway is a beautiful Grade II listed building in the heart of bustling Catford. It's a much-loved community asset with a rich history of Variety, Comedy and Black theatre productions.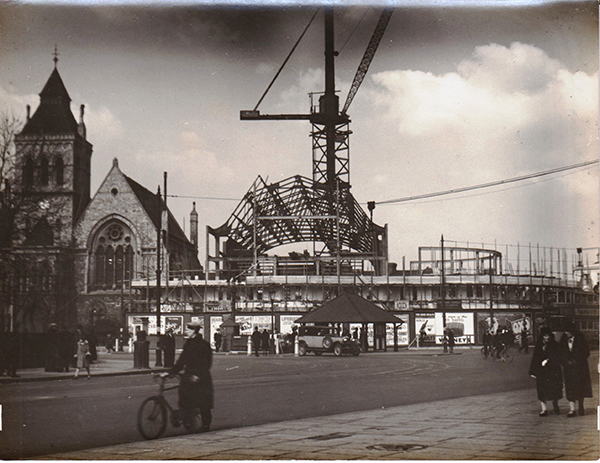 History of The Broadway
Built in 1932 by architects Bradshaw Gass & Hope. It started as an extension to the original gothic style town hall that has since been demolished. This gives the theatre a highly unique blend of architectural elements including art deco, tudor and gothic revival.  
The theatre was planned by Lewisham Metropolitan Council in the 1920s, to be an auditoria for "a variety of Civic, Social and Dramatic purposes". 
During its initial years it was hired by local organisations who held regular orchestral concerts and dances. When WWII started in 1939 the theatre auditorium floor was strengthened to be used as an air raid shelter. The building was also used as a telephone exchange and ration distribution centre.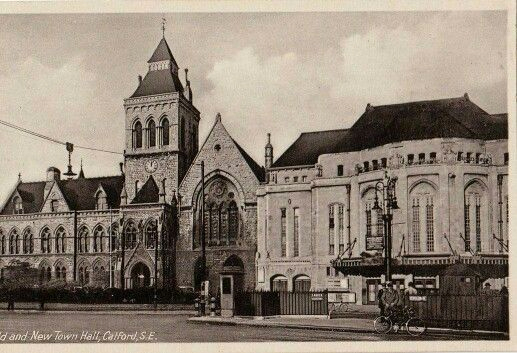 After the war and throughout the 1950s and 1960s the venue saw stars come to perform from all over the UK and USA. Including The Four Tops and Dizzy Gillespie. 
In the 1980s the theatre was renamed 'The Lewisham Theatre' and technological developments such as computers used extensively throughout the building. 
From 1991 onwards the Black Theatre initiative encouraged Black led shows and performances that introduced new audiences to the venue and led to a string of sell out shows.
Throughout the rest of the 1990s the theatre was famous for hosting live comedy. The building was given it's Grade II listed status in 1993. It has remained a landmark feature of Lewisham's architecture for over half a century and deserves praise as one of South London's best theatre and entertainment venues.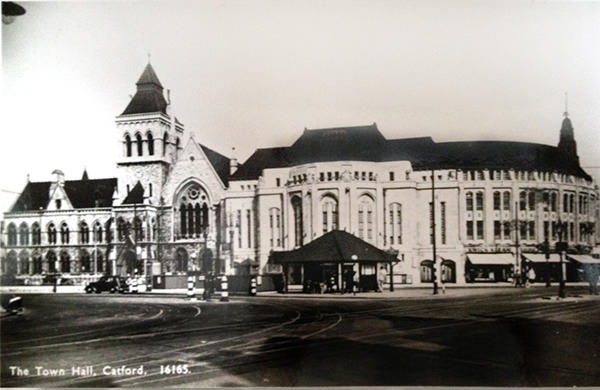 In 2001 a major refurbishment took place and the theatre was renamed 'The Broadway Theatre', a further £7 million refurbishment took place in 2022, fitting the theatre with some of the latest technology and ensuring disabled access to performance spaces.
Timeline
1926 Lewisham Metropolitan Council decides to build an auditorium
1932 Duke of York and future King George VI officially opens the theatre
1939 WWII starts and the theatre supports the war effort
1945 WWII ends and concerts and shows start again
1965 Name changes to Lewisham Concert Hall
1984 New seating and a new name 'The Lewisham Theatre'
1984 The Compton theatre organ was restored by Rushworth & Dreaper
1987 Studio Theatre created
1991 Black Theatre initiative introduced which led to a string of sell out shows
1993 Given Grade II listed status
2001 A £2.3 million refurbishment, renamed 'The Broadway Theatre'
2022 A £7 million refurbishment, accessibility aids introduced for disabled performers