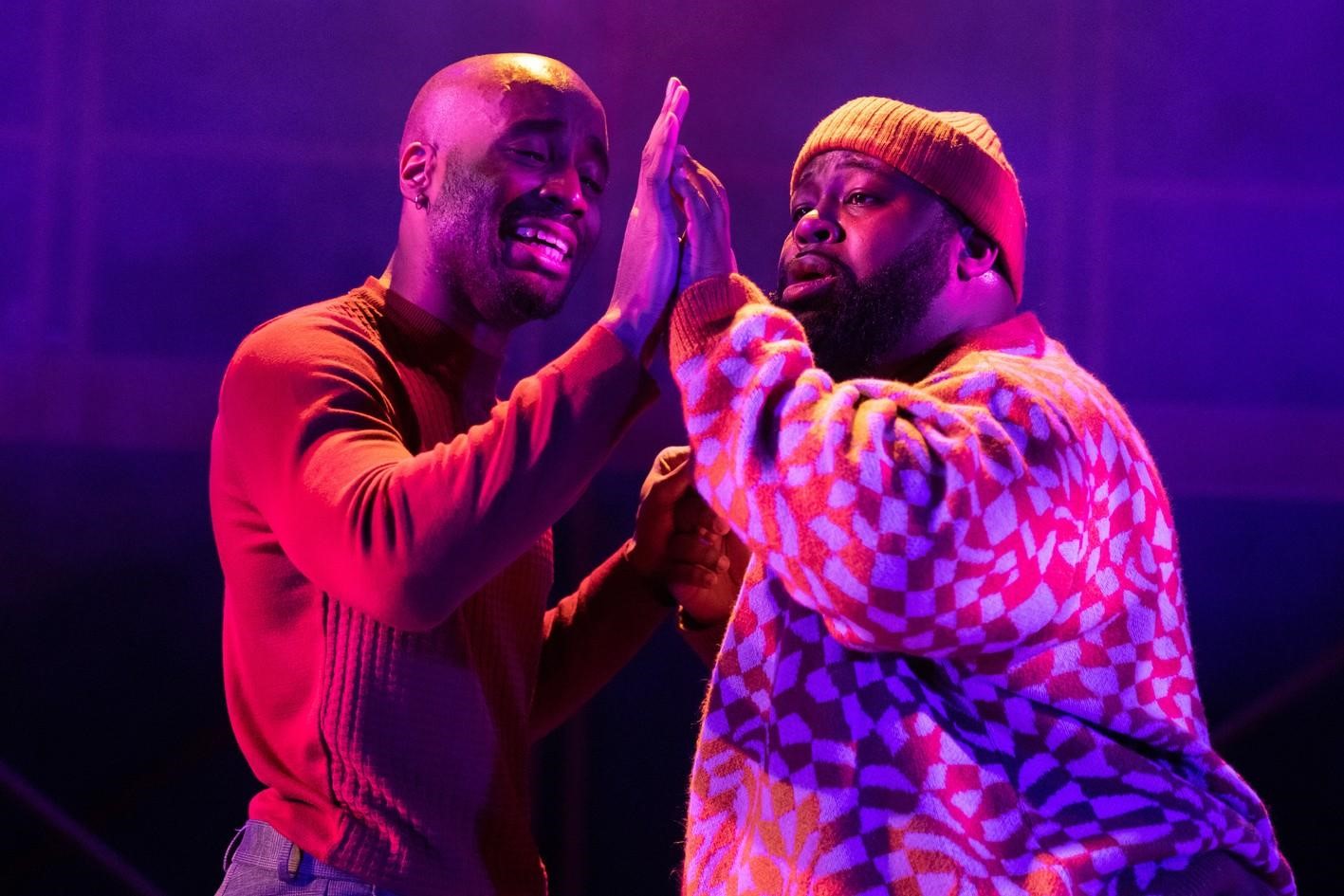 Nouveau Riche is a multi-award-winning creative movement, making art that has the power and potential to change lives. Our objective is to discover, nurture and produce unique stories with a keen scope on work that is both educational and entertaining. We have set out to create and nurture new writing that is thought-provoking, challenging and culturally inclusive. The most common theme in our work is that we tend to depart from traditional Western storytelling, experimenting with fresh, contemporary, and unconventional methods.
We are breaking down barriers for the Black and Global Majority community by forming long-term relationships with game-changing theatre venues, establishing safe and welcoming spaces for our community and supporting our associate artists to develop their own work in the Nouveau Riche style.
Our mission is to programme shows and events of the highest possible quality and to develop new ways of engaging audiences and artists. We aim to entertain, to challenge and to delight; to create lasting memories and to inspire other artistic journeys.
Find out more
"An artist's duty is to reflect the times"
Nina Simone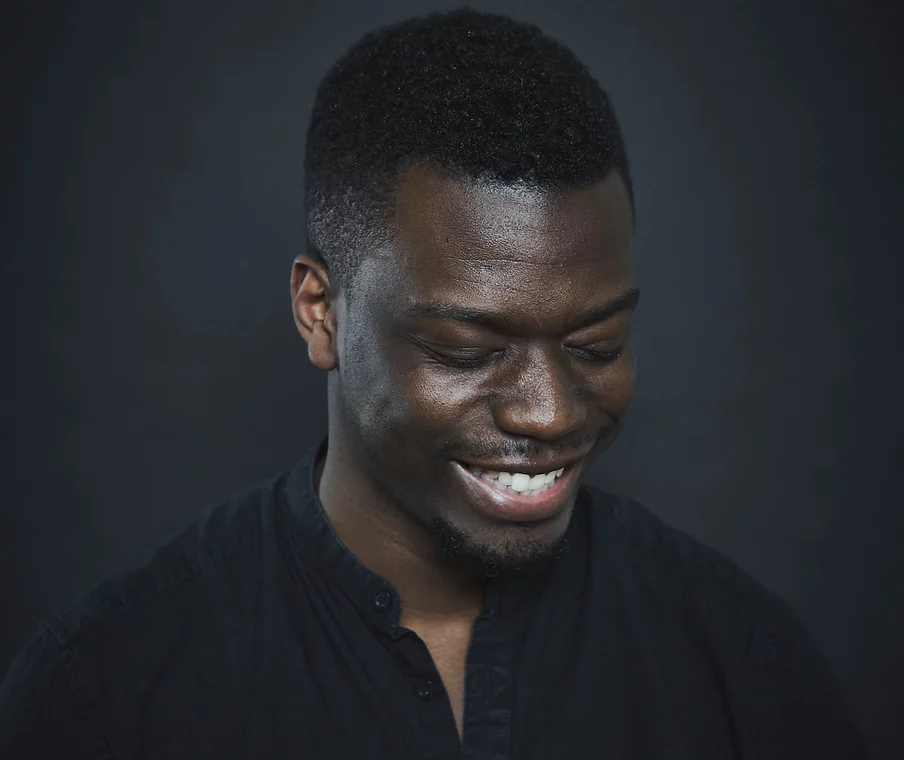 Artistic Director – Nouveau Riche
Ryan Calais Cameron
Ryan Calais Cameron is an award winning Writer, Actor and Theatre Maker. For Nouveau Riche Ryan has written  FOR BLACK BOYS Royal Court, QUEENS OF SHEBA (co-written with Jessica Hagan) and TYPICAL (starring Richard Blackwood) sell-out hits at Edinburgh Fringe Festival in 2018 and 2019 respectively, winning The Stage Edinburgh Fringe Award.
He is an alumnus of the Royal Court writer's Supergroup and the Soho writers' group. Currently Ryan is under commission to the Royal Court Theatre and has a number of projects in development with theatre and television.
Meet the Nouveau Riche team
Nouveau Riche are currently supporting ten Black and Global Majority writers and theatre-makers to develop their ideas into scripts and productions. See below for a selection of previous productions. 
For Black Boys Who Have Considered Suicide When The Hue Gets Too Heavy
★★★★★
"There is only one word that should be used to describe For Black Boys Who Have Considered Suicide When The Hue Gets Too Heavy - 'essential'." The Understudy
★★★★
"It's a mosaic of young British black men's experience, often laugh-out- loud funny and physically exuberant, occasionally poetic, but with a recurring undertow of dread." Evening Standard
★★★★
"Ryan Calais Cameron's lively and meaningful new show makes clear, young black men are at particular risk due to the discrimination they face in a white-run society." Whats On Stage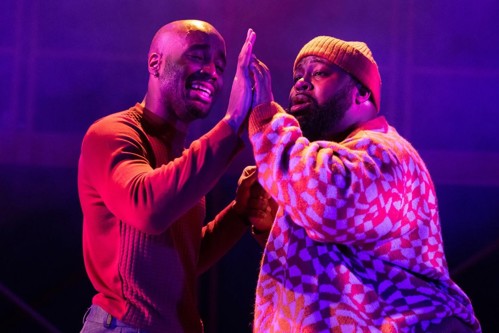 CASTE-ING
★★★★
"With an admirable grace, it sharpens then softens, softens then sharpens. Here, Black womanhood is allowed to be more than one thing at once, something we don't get to see all that often" Fest Magazine
Queens of Sheba
★★★★
"This show gives an insight to the black female experience, but is fundamentally about speaking one's own truth." The Guardian
★★★★
"A theatrical firework, in which four terrific performers burst across the stage using song, movement and spoken word to examine misogynoir" Independent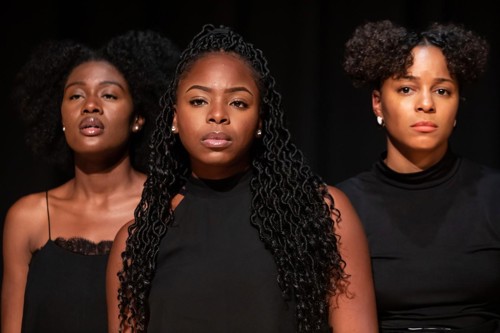 Typical
★★★★★
"Yet what is marked about Ryan Calais Cameron's astounding play, written in rap-like rhyming verse and tracing the minutiae of its unnamed character's final day, is that it bursts with life, zest, humour and hedonism even as it hurtles towards tragedy." The Guardian